Lavender Love || Lit Sage Sticks 9"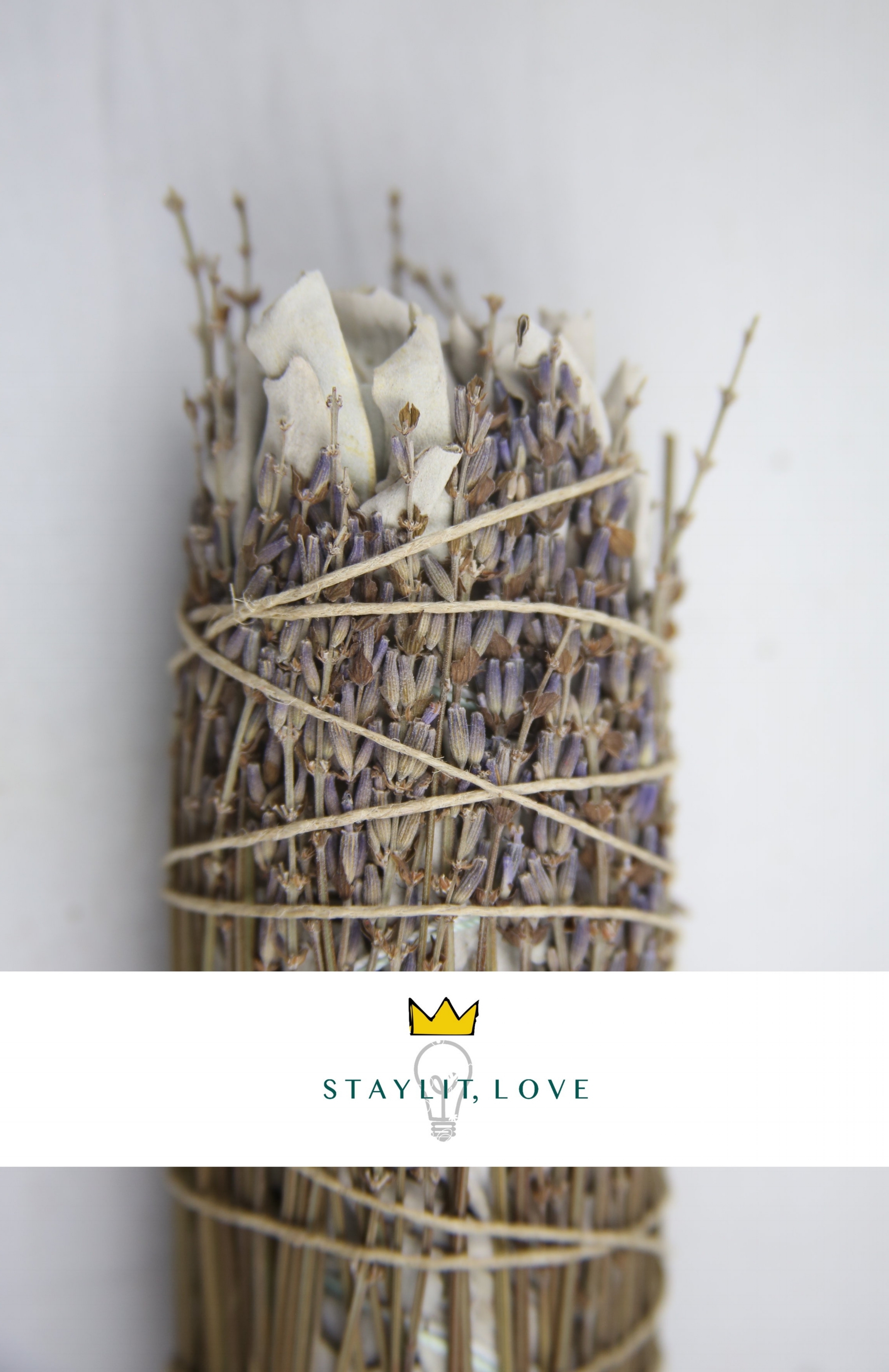 Lavender Love || Lit Sage Sticks 9"
Keep your aura lit as your cleanse your space!
Sometimes plain sage can be dull, so why not have a special blend to cleanse your space? Hand-crafted Lavender Love - Lit Sage Stick is a synergetic aromatic blend that both cleanses your aura and space while satisfying your senses.

Organic sustainably-harvested southern California White Sage were used by Native Americans during religious rituals to clear out negative energies. Today, the practice known as smudging is used for spiritual wellness practices in cleansing your aura and space. Sage's powerful fragrant smoke combined with New York's locally-grown high quality lavender produces a smudging experience like to other.

Refreshing yet soothing, lavender bouquets produce a calm and purifying fragrance that supports a gentle and relaxing atmosphere. Lavender is a prime aromatic and therapeutic scent that derives from the the Latin name which means 'to cleanse'.

With Lavender Love - Lit Sage Sticks you are not only in for your usual sage smudge but also in for an elevated, aromatic- indulgent aura cleansing experience.
StayLit, Love.

Caution:
Please use caution when lighting and do not leave flame unattended.
**StayLit, Love Bonus**
We recommend meditating when indulging in your spa-ritual. As a gift to you, access our meditation soul playlist here to choose your very own guided meditation. But for the Lavender Love Lit Smudge Stick, you should listen to the Souls Ignition guided meditation here.
StayLit, Loves.